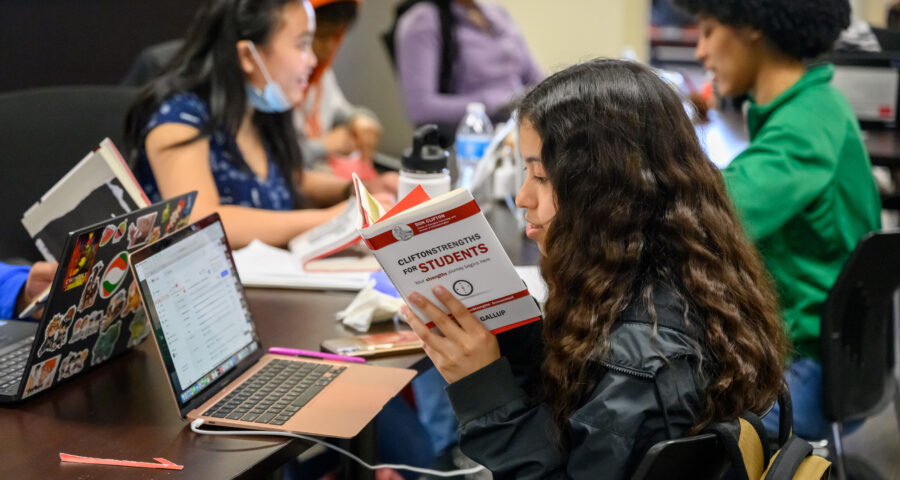 The last few years have been a tumultuous time as the U.S. has wrestled with a pandemic, escalating political tensions (and awakenings), a high stakes presidential election, the recent overturning of a landmark Supreme Court ruling, and much more. Some have described this as a crucial period of reckoning for the country, and certainly one of racial reckoning as the Black Lives Matter movement gained worldwide recognition in 2020, making it one of the largest civil rights movements in U.S. history. 
But despite the upheaval and potential for improvement, many feel not much has changed. A recent study found 55-65% of Americans surveyed believe anti-Black racism has gotten worse over the last year. There is evidence to support this belief. The National Urban League's annual report on the state of Black America, released in April, found Black people are experiencing some economic and health gains but worse access to education, lower voter registration, and increased racial violence compared to white people since the report was first published in 2005. 
It begs the question, what does real social change look like? 
In a recent interview, Chi Ossé, current New York City Council Member and former BLM community organizer, said that while change has not come as quickly as some would like in the wake of 2020's protests, "I really do believe it inspired a young generation of leaders that are building the foundations of creating mass change in the future." He also said systems change only happens when power is built on a local level. 
 Investing in students builds more vibrant, equitable communities.
This year, Degrees of Change is celebrating two decades of our flagship program, Act Six. Launched in 2002, Act Six provides full tuition scholarships and training for young, diverse, homegrown leaders who want to use a college education to make a difference on their campuses and in their home communities. Like Ossé, we believe social change: 
Takes time

 

Begins in local communities

 

Requires an investment in young, diverse leaders

 
Most social change is not instantaneous. The shifts in human interaction needed to transform institutions often take time, but have profound long-term impacts on society. We invest in students because we know their voices, talent, and leadership must be at the center of the systemic transformation so desperately needed. Investing in students is an investment in building more vibrant, equitable communities. 
Over the last two decades, Act Six has selected and trained 1,336 scholars, including the new class headed to campus this fall. Ninety percent are students of color and 82% graduate college within 6 years (more than double the rate of their peers nationally). Most are first-generation college students and the majority are breaking cycles of poverty in their families. But the real impact is what Act Six graduates go on to do. Besides pursuing their careers, 69% percent of scholars return home to lead and invest in their communities.  
"We've supported, encouraged, and launched leaders of color who are influencing the world around them," says Degrees of Change CEO and Act Six founder, Tim Herron. "The program has created the support structures for these students to navigate systems that are slow to change, to contribute to improving those systems and, longer term, to bring social justice minded leaders back to their community with a strong education and a strong network."
Places are transformed because people love them.
Degrees of Change takes a leadership-focused, long-term approach to social equity and change. We believe places are transformed because people love them. We also recognize there are a lot of ways leaders work for community change. Over the course of 20 years, Act Six graduates have woven a fabric of leadership that is having notable collective impact across sectors, from medicine, the arts and academia, to law, government and corporate America. 
At our upcoming Act Six 20th Anniversary Convention, current scholars will take part in workshops that explore different ways to effect social change. Angela Jones, Director of the Washington State Initiative at the Gates Foundation, will talk about change from the inside of power, influence, and money. Taylor Tibbs, Facilitator and Race & Equity Manager, will talk to scholars about grassroots activism. Ricky Ruiz, Oregon State Representative and Act Six graduate, will talk with current scholars about government leadership.
Though Degrees of Change has been doing this work for a long time and we are so proud of our program participants' collective impact, we feel an urgency to continue and elevate it even further. Throughout 2020, we joined people and communities across the country in grieving the continued killings of unarmed Black people. The pain was particularly evident in Minneapolis, where one of our largest Act Six program sites is located and many of our students live minutes from where George Floyd was killed. 
To address the urgent and long-standing needs of our communities, we must continue investing in diverse, college-educated leaders to lead and heal our country. We also know that graduating from college is sometimes not enough and are committed to supporting graduates' careers. For students of color and those from low-income families, launching and advancing in a professional career is a primary pathway to creating positive change, as well as an effective means to close historic wealth gaps. 
If we can contribute to hundreds of young people living out their convictions and their passions in their communities, we know it will be worth it. Because these emerging leaders, put together, are the real face of social change.
---
Written by Sharon Ho Chang, Communications Director, Degrees of Change
Featured image: Class of 2026 scholars learn about their unique leadership skills through the Clifton StrengthsFinder. (Photo by Sharon Ho Chang)