TACOMA, WASHINGTON
Seed Teachers
TEACHERS WHO REFLECT THE STUDENTS THEY SERVE.
Seed Teachers, a new program by Tacoma Public Schools, Degrees of Change, and Pacific Lutheran University, offers Tacoma students a path to a debt-free degree, supportive cohort, and paid work experience through college - all leading to a high-impact job as a teacher in their home community. Learn more about Seed Teachers.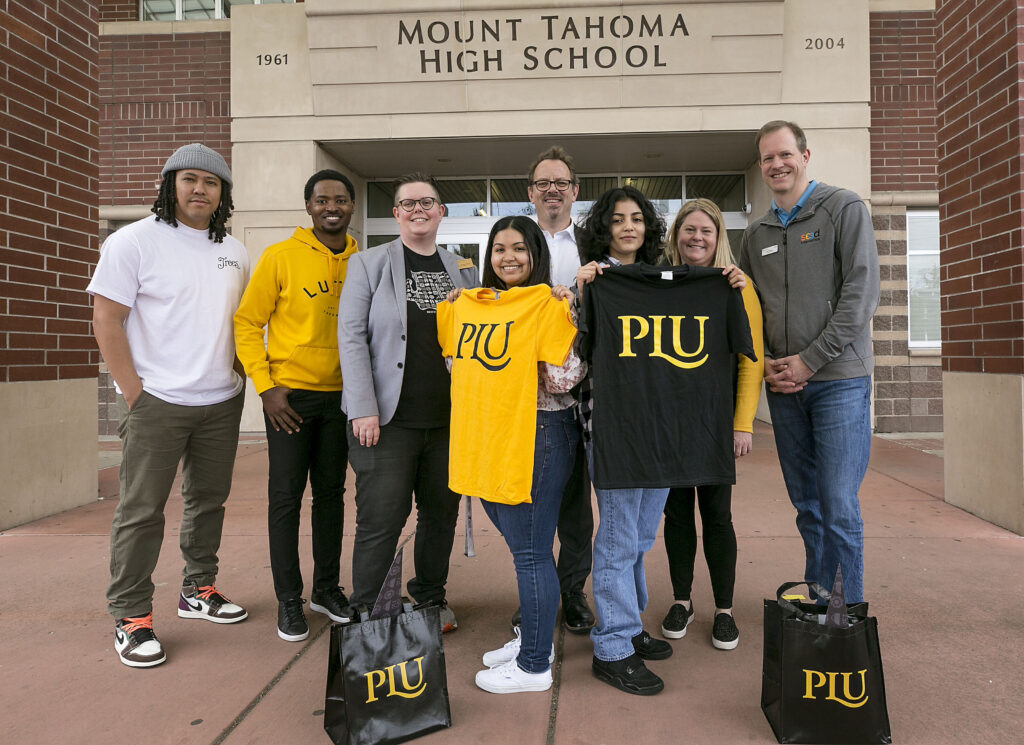 PATHWAY TO A DEBT-FREE COLLEGE DEGREE
Seed Teachers scholars receive an exceptional scholarship package at Pacific Lutheran University that meets their full financial need with no more than $5,000 in loan each year. Paired with a job at Tacoma Public Schools where students earn more than they borrow, scholars can obtain their college degree and teacher certificate without student debt.
PAID WORK IN SCHOOLS THROUGH COLLEGE
Scholars get paid to work with students in Tacoma schools throughout their college experience. Each year, scholars gain more experience and develop their skills, preparing them be high-impact teachers who make a difference for students every day.
COHORT-BASED SUPPORT AND MENTORING
Scholars journey through college together in cadres of 15-20, meeting together monthly for professional development and community building. Cadres are supported by a dedicated Degrees of Change program director and mentors from Tacoma Public Schools and Pacific Lutheran University.
By investing in diverse, talented, homegrown leaders, Seed Teachers is working for a more equitable public education system with teachers who reflect the students they serve.