Degrees Of Change
Get Involved
INVEST YOUR TIME AND TALENT
IN COMMUNITY-WIDE IMPACT
We can't do this without you. Degrees of Change relies on the generosity of volunteers to make our work possible. There are a variety of ways to get involved, and we'd love to welcome you to the team.
I'm inspired daily not only by the youth I work with, but by the partners and community folks I encounter in my time volunteering. It's truly rewarding to make a difference and really feel like I'm part of a movement.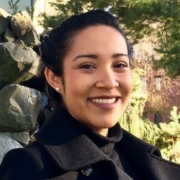 Yesenia Arellano
Volunteer

Volunteer Opportunities
What: Review applications and help select Act Six semifinalists. Volunteers receive training from local Act Six staff.

When: Over four weeks in December, with time commitment from 10 to 25 hours, based on number of applications and your capacity.

What: Score applicants on their interpersonal and leadership skills as part of selecting Act Six semifinalists. This one-day opportunity, held on a local college campus, brings applicants together to participate in small group activities while volunteer assessors observe and score. Training is provided by local Act Six staff.

When: Six hours on a Saturday in mid-December.

What: Score internship applicants on their interviewing skills and resume, while providing real-time feedback to support applicants' growth, helping us to select applicants that will be matched with businesses as finalists for summer internship opportunities. All volunteers receive training and support from Seed Internship staff.

When: Six hours on a Saturday in March.

What: Provide a meal to our Act Six, Ready to Rise, or Seed Internship participants as they participate in training. The number of participants vary from smaller gatherings of 10 to larger trainings that include upwards of 50 participants.

When: Various dates and times throughout the spring and summer.

What: Support Degrees of Change and share its mission with your network by inviting friends, family and colleagues to one of our local fundraising events.

When: Our next event is the Celebration of Leadership on Thursday April 28, 2022.

See upcoming events.
I'm a reader for Act Six because I believe there are talented, studious, curious learners in our community that will benefit from a college education, returning to make our communities more vibrant and inclusive.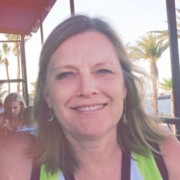 Lana Rocke
Volunteer Reader