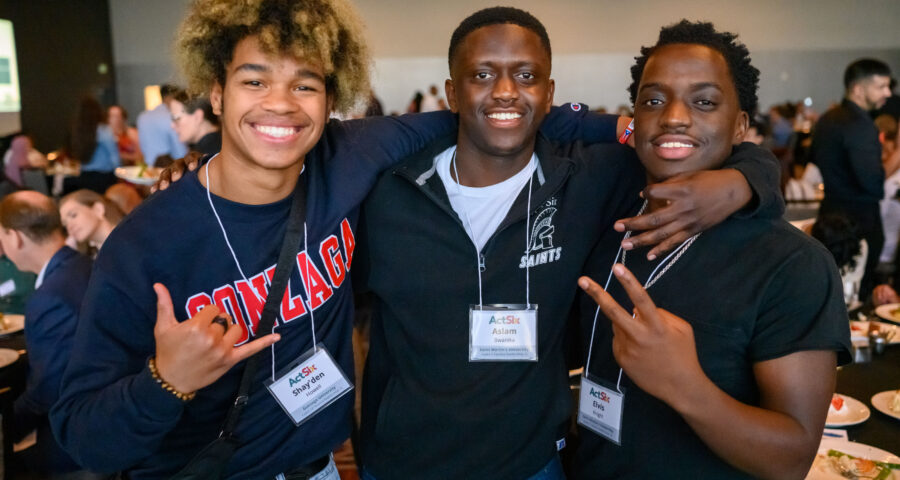 Last year, more than half of people in the U.S. donated to charity and nonprofits. Two-thirds of annual donations come in during just two months, November and December. It's called Giving Season, a time that can inspire great positive change and healing in a world that deeply needs it. 
"We need nonprofit organizations in our country and in our communities to be able to move forward," says Nicole Stephens, director of philanthropy at Degrees of Change. But, she adds, nonprofits also need community support to continue their mission-driven work. "Without that community support, organizations don't live on, and that mission and that vision doesn't live on." 
The power of giving is the power of people, collectively harnessing not only their financial resources, but their time and skills as well.
 "In Brown communities, in Black communities, and in Indigenous communities [giving] has always been a way of a life for us," says Valériana Chikoti-Bandua Estes, executive director of Social Justice Fund Northwest (SJF), a Black-led philanthropic foundation working at the frontlines of social change. "[It's] the way we took care of our elders. It's the way in which we've made sure that there are strong relationships and families." 
Michelle Shireen Muri, founder of Freedom Conspiracy and co-founder of Community-Centric Fundraising, completely agrees. She says there's power in all types of giving, from sharing one's time, to sharing stories about good work that is happening or beautiful transformations that are taking place.  
"I myself am a daughter of an immigrant. I'm the first one to go to college in my family … the Iranian community that I belong to, we naturally support one another with whatever is needed, whether it's the shirt off your back, you know, or spending time mentoring a young person through applying for college." 
It is precisely this diverse community-based giving that gives Stephens the most joy in her nonprofit work. "I love philanthropy because there are so many ways for you to support an organization that are not just money," she says. "There is volunteering, there is sharing the story."
Estes says the way giving is often seen is monolithic; that it's only about moving money and donating to well-known organizations. "But the resources are also … the groups, they are the conversations, they are the identities that are being centered in spaces that otherwise wouldn't have been centered." Given this, if we care about social change, we need to think about philanthropy more holistically.  
Muri was an in-house fundraiser for a long time until she became part of a group of fundraisers of color who were frustrated with the way philanthropy has typically been done. "We talked about how the ways we do things in fundraising uphold white supremacy and are not healthy for our communities, don't really center our communities." The experience led Muri to start a podcast in 2020 called The Ethical Rainmaker.
In Brown communities, in Black communities, and in Indigenous communities [giving] has always been a way of life for us.
The impact of holistic giving that is community and social justice-centered is much greater than what we can see. When we give what we can, we become part of a larger movement with a ripple effect; those who receive go on to give themselves, and so on.
And, of course, monetary gifts continue to be important. 
For those who are well-resourced, Estes recommends exploring giving to spaces that are typically underfunded. "Be audacious … [because] what it does is interrupt the white supremacist mode of this giving should be done in this specific way."
For those unable to donate large sums (most of us), it's important to remember people of moderate means still give all the time. In fact, smaller gifts are more sustainable for nonprofits. Data also suggests smaller donors are more likely to show up in times of crisis. In the first year of the COVID-19 pandemic, for example, nationwide giving increased and smaller donors led the way. 
"That type of giving is life-giving," Estes says. "Someone who has carved out in their budget that 5-dollar recurring gift is so important … That person is actually thinking about the cycle of life and who will come after and who will take on the baton and who will go forward … that form [of giving] to me is a radical form of abundance … that should be uplifted all the time." 
Stephens is glad for community-centric fundraising where smaller donors matter too. "Personally, I didn't come from money. I was a first-generation college student. I'm a single parent … As a younger person, I love that we have this energy and excitement that I feel I can join into and feel like I'm part of." 
In the end, says Muri, humans want to be a part of something and participate in whatever way we can, whether it's treasure, time, or talent. That's why giving can be so powerful. "We want to be connected," she says, "and find the ways that support the communities we most care about."
---
Written by Sharon Ho Chang, Communications Director, Degrees of Change
Featured image: Act Six scholars (left to right) Shay'den, Aslam, and Elvis at the Act Six 20th Anniversary Fundraiser in Tacoma, Washington, August 4, 2022. Shay'den was a featured speaker. (Photo by Sharon Ho Chang)