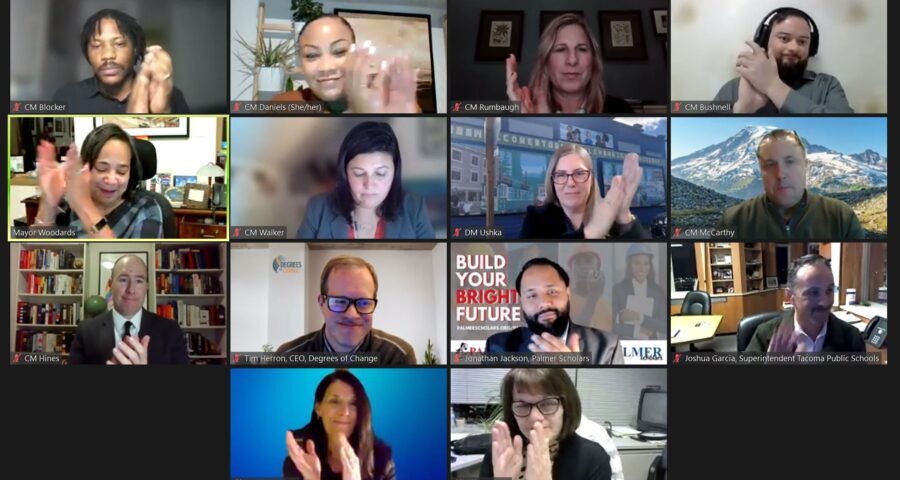 At the January 11 City Council meeting Degrees of Change CEO, Dr. Tim Herron along with Tacoma Schools Super Intendent, Joshua Garcia and Palmer Scholars Executive Director, Johnathan Jackson who is also an Act Six graduate, joined Tacoma City Council Members and Mayor, Victoria Woodards, as they declared January 2022 as National mentorship Month for the City of Tacoma. In part, this proclamation recognized the importance of Degrees of Change providing mentorship and career development opportunities through Seed Internships.
To watch the recorded City Council meeting visit here and the proclamation is available here.
To learn more about seed internships and how you can get involved visit here.