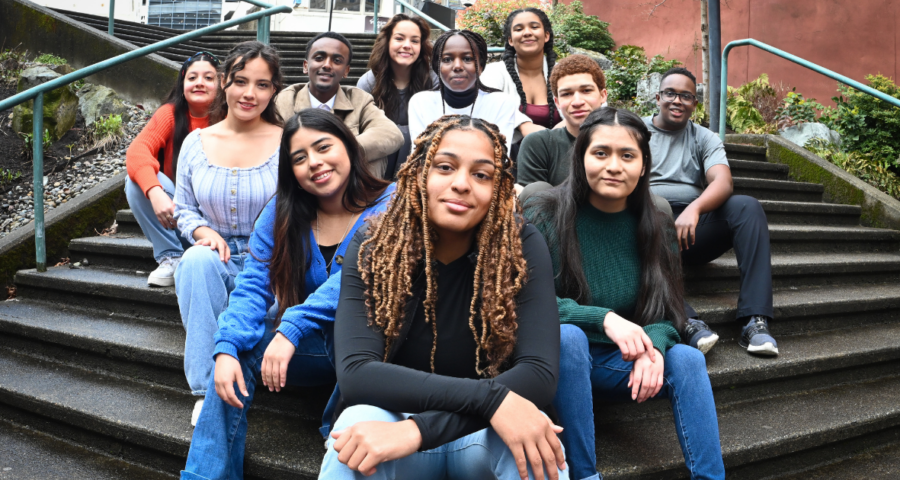 At Degrees of Change, we say our programs support the new faces of leadership that society desperately needs. However, we understand that such language may mean different things to different people in the current political climate. So, what do we mean as an organization when we say this? Why do we at Degrees of Change firmly believe that investing in diverse young leaders will protect our society by helping solve its most pressing problems?
The United States is a democracy founded upon admirable principles of liberty, equality, and fundamental rights for all people. Yet after centuries, some of the most pressing problems facing our country today include racial, gender, and LGBTQ+ discrimination; income and wage inequality; healthcare inequality and unaffordability; educational inequality and student debt; and unemployment and chronic homelessness. 
Throughout 2020, Degrees of Change joined people and communities across the country in grieving the continued killings of unarmed Black people. The murders of George Floyd, Manuel Ellis here in Tacoma, Breonna Taylor, Ahmaud Arbery, and so many others sparked fresh pain, outrage, protests, and unrest in communities across the country.
For our students and graduates, of whom 35% identify as Black and 90% as people of color, and for the majority of our staff and board who identify as people of color, each new public tragedy took a personal toll, another reminder that most of America's systems were not built with their well-being in mind.
Marginalized communities continue to feel the enduring impacts of institutional oppression, including growing wealth disparity; healthcare inequity and inaccessibility; teacher shortages and learning loss; unprecedented drops in college enrollment; and food and housing insecurity:
How do we confront these threats to the fundamental democratic values of our nation? Ample studies show that diversity leads to innovation, community strength, minimization of groupthink, and can even promote democracy. Diversity enhances creativity, leads to better decision making, and problem solving. Diverse groups of people are smarter. That means, when faced with some of our communities' most pressing problems, diversity better positions us for solutions. Diversity is important in education, research, business, health care, government, and pretty much any place you can think of.
But in the wake of the pandemic and the systemic injustices it magnified, the U.S. has seen rapid political backlash against diversity, equity, and inclusion nationwide. This backlash has led to widespread dismantling of diversity, equity, and inclusion efforts that have been in place for decades:
At a time when our young people need us most, political polarization is arguably starker today than it has been in decades, deepening intolerance to even listen to others' views—let alone engage in efforts to forge bipartisan compromise to pass budgets or stabilize democratic institutions. Meanwhile, employers in key sectors such as education and healthcare are struggling to find the talent they need to fill open positions. In other words, many high-demand jobs are seeking diverse college graduates who are not in the pipeline, and diverse young people are not well positioned to take advantage of these employment opportunities.
Diversity leads to innovation, strength, and can even promote democracy.
To face the urgent and long-standing needs of our communities, Degrees of Change believes that we must invest in diverse, college-educated leaders to lead and heal our country. We invest in our students because we know that their voices, perspectives, talent, and leadership must be at the center of the transformation our institutions and communities so desperately need. And while that transformation is still underway, we support students to thrive and lead within the current systems.
Now more than ever, we must innovate, bring together diverse coalitions of stakeholders, engage in courageous conversations, and collaborate to invest in our young people together. It is the voices, perspectives, talent, and leadership of these diverse young people that will help us protect our democracy.
---
Written by Sharon Ho Chang, Communications Director, and Kelly Bay-Meyer, Chief Operations Officer
Featured image: Students selected for our Act Six leadership scholarship in 2023. (Photo by Original Studios)
Sign up for our newsletter for monthly updates and ways to get involved.
Follow us on Instagram and LinkedIn for weekly photos, videos, stories, and more.