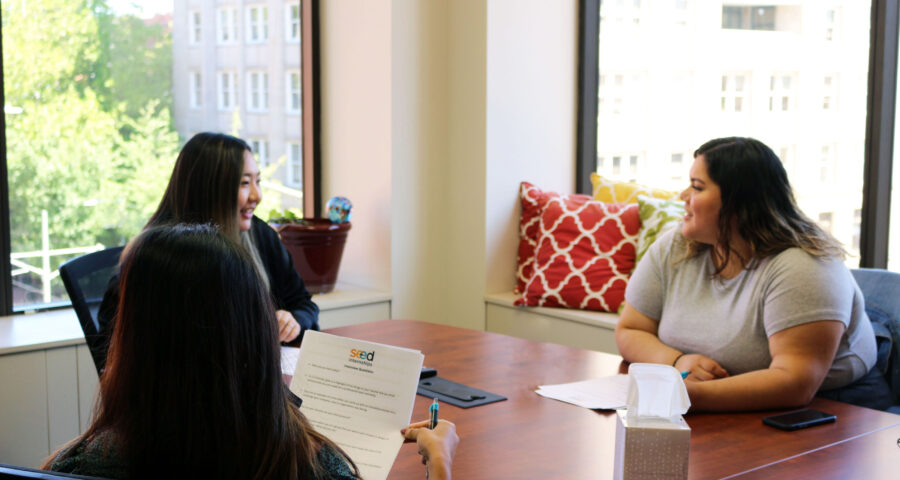 Volunteer Interviewers Needed
Seed Internships, our internship and career development program, is looking for volunteers to interview and help select the summer 2022 class of interns. This years Seed Interview events will be held on Saturday, March 5 & Wednesday, March 9. This is the fourth annual Seed Internships Interview Event.
We are looking for interested volunteers to interview Seed applicants for fit with the program and provide interview feedback.  Volunteers will interview (with a partner when possible) three to four applicants for approximately 2 hours, (90-minute interview with 30 minutes for Q&A). For those volunteering for the virtual event the interview will be 60 minutes, (50-minute interview with 10 minutes for Q&A).
Where:
• University of Washington, Tacoma on Saturday, March 5
• Virtually on Wednesday, March 9th
When:
• Saturday, March 5 from 8a – 3:30p,
o Half-day options available (8-11:30AM or 12-3:30PM )
• Wednesday, March 9 between 2:45p – 4:45p,
Training:
Volunteers will receive an interviewer packet with a full agenda, interview questions, link to complete an interview assessment and other helpful tips to set you up for success.
Feel free to email Andrew Whitney with any questions at andrew.whitney@degreesofchange.org.