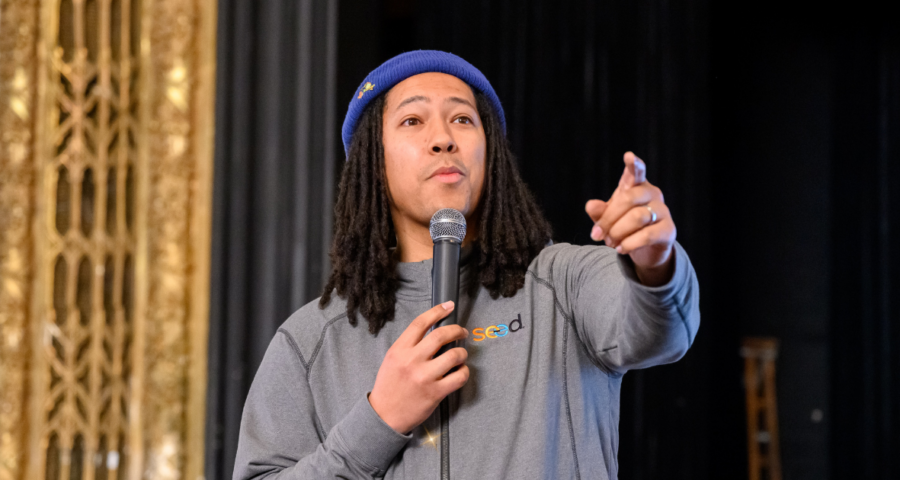 Are you a Tacoma student interested in becoming a teacher? Do you know a Tacoma student who would make a great teacher?
We are thrilled to introduce Seed Teachers, an exciting new program by Degrees of Change, Tacoma Public Schools (TPS), and Pacific Lutheran University (PLU) that offers diverse Tacoma students a debt-free, supportive pathway to earning their college degree and becoming impactful teachers in their home communities.
Our goal is to provide comprehensive support to TPS graduates who want to be teachers, empowering them as educational leaders and changemakers. By investing in home-grown teachers, we will contribute to a more equitable school system where Tacoma educators better reflect the diversity of Tacoma classrooms. Seed Teachers offers:
A pathway to a debt-free degree.
An exceptional scholarship package at PLU.
Paid work in Tacoma schools throughout college.
Cohort-based support and mentoring.
Applications are now open for our first Seed Teachers cohort this spring! If you are student, complete a student interest form today. If you are a TPS staff member and know graduating seniors who you think would be strong candidates, please fill out our staff nomination form. We will follow up with information.
Questions? Contact us info@degreesofchange.org
---
Featured image: Christian Paige introducing Seed Teachers to graduating seniors at Lincoln High School, February 2023. (Photo by Sharon Ho Chang)