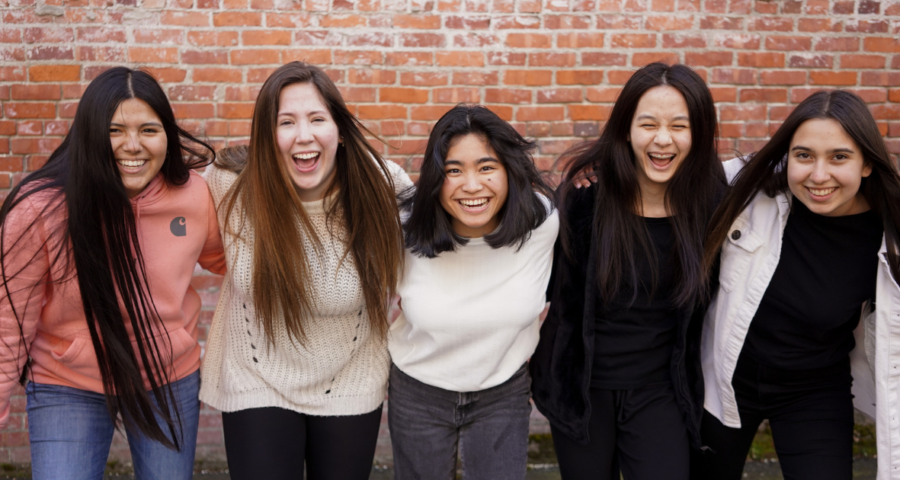 Communities today face many complex challenges, and we need many minds to find solutions. At Degrees of Change, community partnerships are the backbone of how we move forward our mission to prepare diverse young leaders for college and career success. We believe we can only create systemic change together. Here are five reasons why community partnerships are critical for social change nonprofit organizations like us:
1. Greater Impact
Social change work does not exist in silos. Collaboration is key. Our community partners include trusted CBOs (community-based organizations), local school districts, colleges and universities, local employers, and generous funders. Working together helps us expand our reach and achieve even greater impact for the students we collectively serve.
For example, over the last two decades, in partnership with 17 colleges and universities, our flagship program Act Six has seen more than 1,500 of students awarded full-tuition, full-need scholarships. Our partners have provided more than $110 million in scholarship aid to these scholars. Together, we support students as they work toward earning a diploma. Eighty-one percent of Act Six scholars graduate within six years and 88% are employed within one year of graduation.
2. More Visibility and Awareness
Partnerships help us promote our mission and increase awareness of work within the community. Nonprofits do not always have the same access to media, marketing, and advertising that larger organizations and companies have. Our partners help us overcome the unique set of challenges that can arise around raising awareness about our work.
This summer, in partnership with Tacoma Public Schools (TPS) and Pacific Lutheran University (PLU), we are launching Seed Teachers, a new program to help build a more equitable public education system with teachers who reflect the students they serve. Because TPS and PLU are large education institutions, they have leveraged their communications and marketing resources alongside ours to help spread the word about Seed Teachers more broadly.
3. Diversification of Skills and Expertise
Partnerships help us expand our collective skills and expertise, building upon the talents that already exist among Degrees of Change staff, and ultimately leading to better program development and implementation overall.
In 2020, with funding from the Bill and Melinda Gates Foundation and Foundation for Tacoma Students, we collaborated with Tacoma Community College, University of Washington Tacoma, and Foundation for Tacoma Students to design and implement the Tacoma Completes Student Voice research project. We learned that college fit (including a lacking sense of purpose and sense of belonging) was the most common reason for leaving college before earning a degree and that collective effort was needed to improve this outcome.
4. Increased Resources
Partnerships bring in more resources, including funding, volunteers, and in-kind donations. At Degrees of Change, we rely every year on volunteers like Act Six application readers and assessors, and Seed Internships interviewers to make our work possible. Our work also would not be possible without the generous support of donations, funders, and sponsors.
We maintain strong, long-standing partnerships with a wide range of businesses, nonprofits, foundations, colleges, and public professionals. Degrees of Change has over 600 unique funders so far this year supporting our work. MultiCare, the biggest healthcare provider in Tacoma, is one of those supporters. MultiCare has sponsored all our fundraising and program events since 2022, such as our interview events and Act Six 20th Anniversary Convention. They are also hosting 30 interns this summer as an employer partner for our Seed Internships program.
5. Improved Sustainability
Lastly, partnerships help us establish long-term support and sustainability, which is crucial for our success as a not-for-profit organization. According to data collected by the National Center on Charitable Statistics, around 30% of nonprofits fail before 10 years is up. Sustainability can be challenging for nonprofits for a variety of reasons, such as limited resources and staff or having to prioritize urgent program needs over long-term initiatives.
We at Degrees of Change are thankful for the strong community partnerships that have enabled us to grow and become stronger over many years. We are grateful for the support we have received, and continue to receive, and look forward to many more years of collaboration so we can continue to make positive change and build a more equitable society.
---
Written by Sharon Ho Chang, Communications Director, Degrees of Change
Featured image: Act Six Corban University Cadre 3 (Photo by Ron Storer)
Sign up for our newsletter to learn more, including updates and ways to get involved.