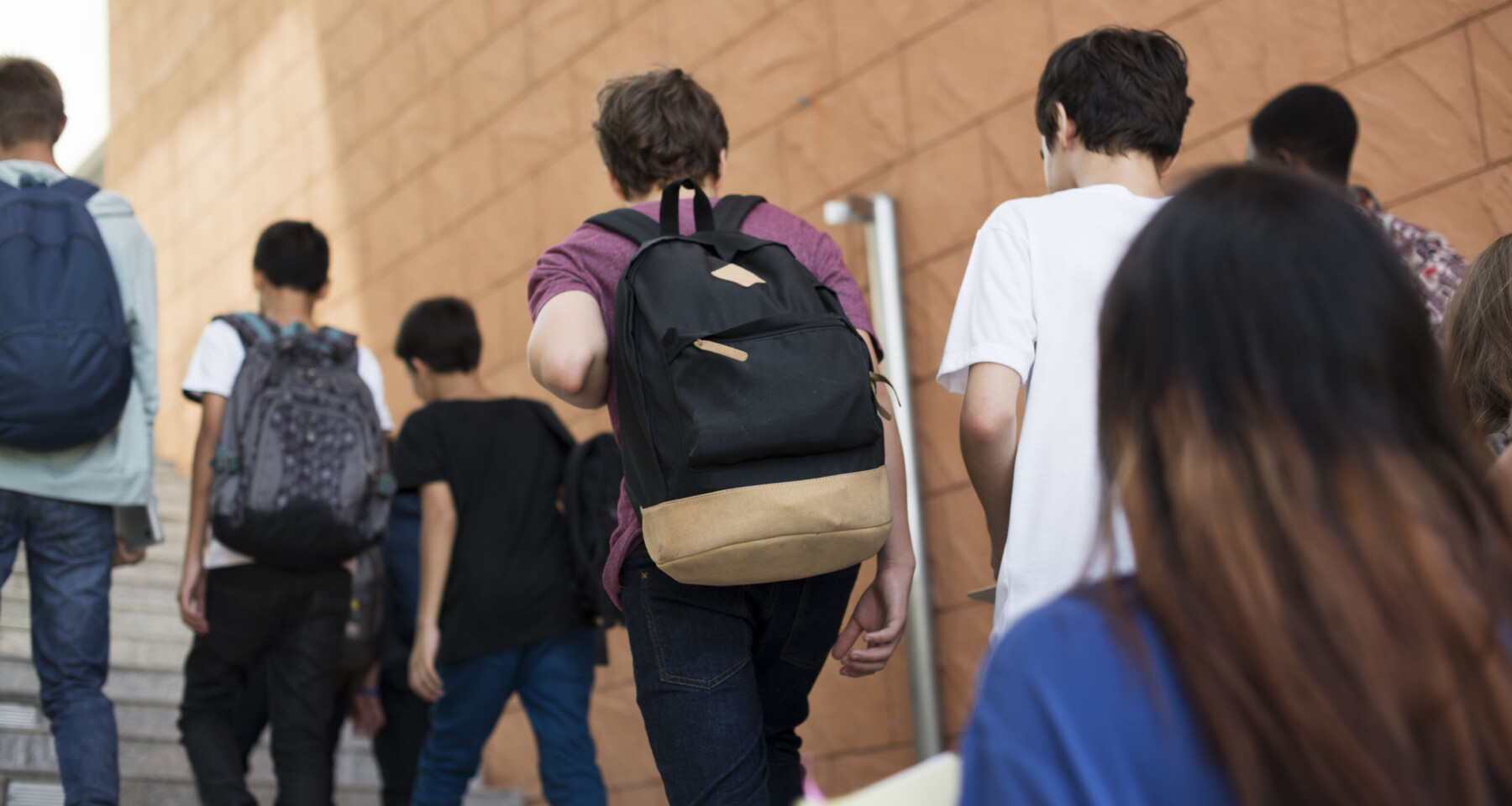 117 Student Leaders Earn Act Six Leadership Scholarships to Eight Northwest and Eight Midwest Colleges
Families, schools, and communities are celebrating across the country as Degrees of Change announced today that 117 emerging urban and community leaders will receive full-tuition, full-need scholarships to sixteen private colleges in partnership with the organizations longstanding Act Six program. Corban University, George Fox University, Gonzaga University, Heritage University, Northwest University, Pacific Lutheran University, Saint Martin's University, Whitworth University, Augsburg University, Bethany Lutheran College, Bethel University, Concordia College, North Central University, Taylor University, and University of Northwestern-St. Paul will provide selected Act Six scholars with full-tuition, full-need scholarship over four years.
Prior to starting at their respective universities, Act Six scholars will participate with their peers in six months of concentrated trainings provided by program staff at the cadre's respective partner organization equipping scholars to support each other, succeed academically and grow as service-minded leaders and agents of transformation. After training, Act six scholars will begin college ready to engage the campus and community with a built-in support system and sense of purpose with continued supports and inspiration throughout their college experience.
Selected through a rigorous three-month application process among more than 2,000 applicants, these diverse student leaders were selected for their commitment to serving on campus and at home, passion for learning, eagerness to foster intercultural relationships, and willingness to step out of their comfort zones.
Following is a list of this year's Act Six recipients:
Corban University (Cadre Three)
Lizzy Loeung, Summit Learning Charter
Yareli Meraz Soto, South Salem Senior High School
Stan Ruchin, North Marion High School
Yuliya Tkachenko, Douglas Mckay High School
Tiana Williams, Cascade Christian High School
George Fox University (Cadre Sixteen)
Artemio Alvarado Avendano, Reynolds High School
Kiasia Baggenstos, Parkrose High School
Eilene Chan Mendez, David Douglas High School
Emir Gonzalez Martinez, Academy of International Studies at Woodburn
David Morales Sanchez, Tigard Senior High School
Julia Wah, Centennial High School
Warisso Wotcha, De La Salle North Catholic High School
Gonzaga University (Cadre Fourteen)
Sydney Abrahamson-Fernandez, Lakeside High School
Joyce Angi, Joel E Ferris High School
Mieri Kahsay, North Central High School
Parker Ritzmann, West Valley High School
Andrea Galvin, Woodrow Wilson High School
Malik Goodrum, Franklin Pierce High School
Shay'den Howell, Tacoma Science and Math Institute
Daija Tramble, Highline Big Picture High School
Heritage University (Cadre Twelve)
Charlie Alvarez, East Valley High School
Abbi Armenta Gil, Dwight D Eisenhower High School
Jazmin Corona, Grandview High School
Jorge Guzman, Wapato Senior High School
Adileny Mariscal, Toppenish High School
Maira Medellin Valencia, A C Davis Senior High School
Hinry Mendez, Toppenish High School
Savannah Morrow, Sunnyside Senior High School
Julissa Nunez Silva, Granger High School
Northwest University (Cadre Fourteen)
Monique Evans, Curtis Senior High School
Sinai Flores, North Thurston High School
Fernando Lopez-Mata, Clover Park High School
Hilcia Magallanes Diaz, Evergreen High School
Valerie Ndirangu, Franklin Pierce High School
Jessicah Ndungu, Clover Park High School
Isaac Randall, Life Christian Academy
Pacific Lutheran University (Cadre Fifteen)
Joseph Carter, Life Christian Academy
Lereena Kerley, Harrison Preparatory School
Jeremiah Lenard, Lincoln High School
Lance Maligaya, Rainier Beach High School
Jonathan Ochoa, Washington High School
Avigail Salazar Martinez, Franklin Pierce High School
Stella Schena-Gordon, Harrison Preparatory School
Elizabeth Cruz, A C Davis Senior High School
Olivia Gonzalez, A C Davis Senior High School
Diego Mares, Toppenish High School
Yailyn Salais, Sunnyside High School
Grace Sonnichsen, Prosser Senior High School
Saint Martin's University (Cadre Four)
Charles Ganu, Woodrow Wilson High School
Erica Garrett, Washington High School
Dalila Guzman, Federal Way High School
Juana Montejo Gonzalez, Shelton High School
Godwin Nahamya, Kent-Meridian High School
Celine Paula Paez, Clover Park High School
Whitworth University (Cadre Twenty)
Annika Avina, John R Rogers High School
Sophea Christensen, University High School
Isaiah Lindsley, Freeman High School
Ephraim Watkins, Gonzaga Preparatory School
Kokneeka Houston, Summit Public Schools Olympus
Athaliah Soliga-Ioane, Washington High School
David Ssali, Clover Park High School
Guadalupe Zavala, Mount Tahoma High School
Augsburg University (Cadre Eight)
Melky Abdulwahab, Blaine High School
Elijah Enna, Robbinsdale Cooper High School
Ryan Escobar, Irondale Senior High School
Lee'RayVone Gibson, Brooklyn Center High School
Rahma Mohamed, Apple Valley High School
Egan Moua, Brooklyn Center High School
Romeo Sheen, John A Johnson High School
Bethany Lutheran College (Cadre Five)
Moudjibou Bolarinwa, Humboldt Senior High School
Larenz East, Edina High School
Peace Macha, Park Center Senior High School
Ruby Moya Velazquez, Holy Family Catholic High School
Caleb Myung, Eastview High School
Radanee Yang, Hmong College Preparatory Academy
Kamal Yusuf, Eden Prairie High School
Bethel University (Cadre Eight)
David Adetunji, Anoka High School
Peyton Baker, Blaine High School
Isabella Ballesteros, Minnehaha Academy
Caleb Climaco, Rogers High School
Hailey DuPrée, Roseville Area High School
Edidiong Etim, Washington Technical Magnet School
Patricia Evans, Cristo Rey Jesuit High School – Twin Cities
Pawlay Htoo, Roseville Area High School
Gracia Lumppio, Brooklyn Center High School
Zoe Vang, Chanhassen High School
Concordia College (Cadre Four)
Sabir Aden, Highland Park Senior High School
Crystal Analco Morales, Fridley High School
Malu Johnson, Anoka High School
Aliza Lee, Brooklyn Center High School
Paw Khee May, Roseville Area High School
Randy Romero, Cristo Rey Jesuit High School – Twin Cities
North Central University (Cadre Seven)
Tamu Abide, Highland Park Senior High School
Sophie Anderson, Lakeville North High School
Jasmine Lee, Brooklyn Center High School
Alliyah Lee, Community of Peace Academy
Chia Lor, Twin Cities Academy High School
Samdi Williams, Brooklyn Center High School
Taylor University (Cadre Seven)
Angelica Felix, Chicago High School for The Arts
Jo-Hanna Kraal, Timothy Christian High School
Dimitra Mayanja, Martin L King High School
Karielys Rivera, Prosser Vocational Academic Preparatory Center
Rae Brewer, Arsenal Technical High School
Jordan Clark, Lawrence North High School
Kyle Clemons, Ben Davis University High School
Van Kim, Perry Meridian High School
Winter Nottingham, Herron High School
Miguel Salcedo, Doxa Academy Home School
Mary Thar, Perry Meridian High School
Denzel Widjaja, Heritage Christian School
University of Northwestern-St. Paul (Cadre Eight)
Makiah Carlisle, Hope Academy
Yadri Columbie, John F Kennedy Senior High School
Mallory Jones, Anoka High School
McAlvin Juasemai, Fridley High School
Sebastian Luna, Roseville Area High School
Jayna Pittman, Wayzata High School
Valerie Xiong, Tartan Senior High School