IT TAKES A VILLAGE
We envision a comprehensive, coordinated, community-wide system of support for all Tacoma Public Schools college-goers as they complete their degrees and find meaningful careers.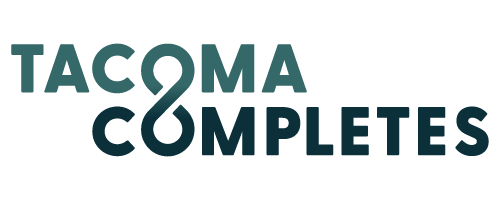 WE WON'T SETTLE
Graduation rates for Tacoma's high school students have increased dramatically over the past decade. However, finishing high school is just the start of a pathway to success. During that same period, college going decreased, and of the roughly half of Tacoma's graduating high school seniors who go on to a  two- or four-year college, less than 60% receive a degree of any kind within six years.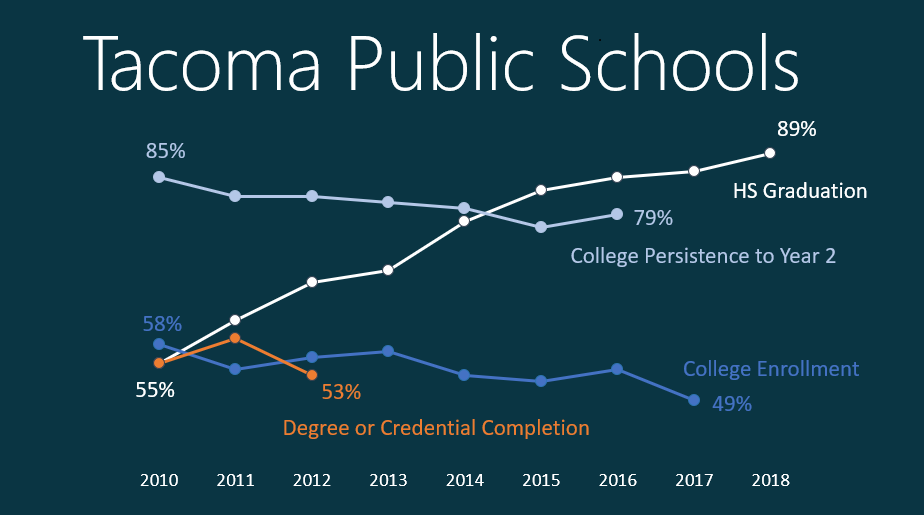 The Tacoma Completes initiative is a coordinated, city-wide effort to foster a more diverse, vibrant, educated workforce by helping Tacoma Public School students seeking a post-secondary education to complete their degrees.
Our hope in all of this is to lift opportunities that no institution or agency can tackle alone.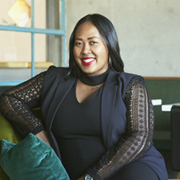 Tafona Ervin, Ed.D.
Executive Director
Foundation for Tacoma Students
Serving a richly diverse, unique community requires an innovative, cross-sector approach
We understand that academic institutions do not bear sole responsibility for a student's success. It takes a village. By identifying such socioeconomic and cultural barriers and taking decisive, collective action, Tacoma Completes is building a community-wide strategy to lead students to college completion, and, ultimately, economic mobility.
Spearheaded by Degrees of Change, Tacoma Completes is an important partner in the Graduate Tacoma movement. Initially, this work is focused on Tacoma Community College and University of Washington Tacoma, where more than 40% of Tacoma Public Schools college-goers attend.